Welcome to ZPAGE A Powerful New Tool That Enhances The Value of Printed Ads For Advertisers And Readers
ZPAGE was created by data scientists, business professionals and marketing experts in India and USA. The goals of the team were to bridge the digital divide and empower the large informal work force to use the internet in business without the conventional overhead and obstacles of cost and technical support. The result of the ZPAGE service is a value delivery to a very large market.
ZPAGE empowers print advertisers to link their message directly to an online display page thereby leveraging the power of the internet without requiring a conventional and expensive web site development and hosting.
Almost all consumers want to learn more about a vendor before they make contact. And while the internet seems to be a central part of everyone's life, it can be hard to imagine that there are many businesses that are still not online. This can be attributed to several factors; lack of access to the internet, and the complexity and cost of building a conventional website are certainly prevailing reasons. Currently the world's population is 7.53 billion, but only 3.2 billion are on the internet; in contract there are 5.1 billion mobile phone users. And in India with 1.4 billion population there is only a 35% penetration of internet – but probably every contractor or service provider has a mobile.
One could assume that this is mostly occurring in the developing world, although it is worth noting that even in the USA with all of the available infrastructure and support, a GoDaddy report stated that over 50% of small businesses do not have websites or Facebook pages.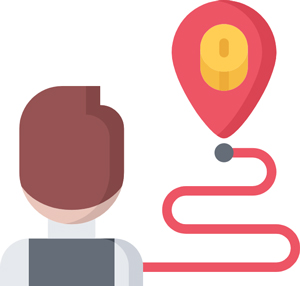 So a solution is needed
ZPAGE was created to solve this problem not only for basic businesses but also for the general public by allowing anyone with a phone number to have an online display. ZPAGE addresses this underserved market of sole proprietors and home businesses and bridges the existing digital divide with the world's simplest online posting solution.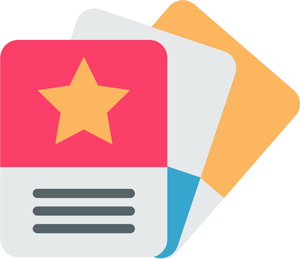 Breakthrough Product
ZPAGE is a patented breakthrough product that gives small businesses, sole proprietorships, contractors, individuals and home businesses an instant online page without building a web site. Its patented method uploads product/service data sheet or "flyer" and establishes the owner's mobile number as the link. The result is an instant and valuable online presence.
Underserved Market
ZPAGE is dedicated to the sole proprietor marketplace that is presently underserved by the online world. There are many systems for professionals, but nothing simple for sole proprietors, gardeners, plumbers, painters, baby sitters, piano teachers, etc.
Millions of classified ads are printed daily but the majority of print advertisements do not list a web site -- only a telephone number. Customers prefer more information before making contact and ZPAGE makes that possible with a very simple solution
ZPAGE activates phone numbers in classified ads and expands them into detailed business data delivering significant benefit to readers
This innovative system lets readers find potential service providers in the printed classifieds and makes it easy to review business details without the often tedious, phone tag to evaluate and screen companies. ZPAGE serves the billions of sole proprietors and home businesses that do not have the budget, time or resources to develop and manage a web site.
Great For Small Contractors
A service provider can use a printed classified ad to attract new customers with details available via mobile number on ZPAGE.
Classified Ad Shows Active Business
When an ad is displayed in a local newspaper, it is assumed that behind the listing is an active business -- unlike online aggregator sites which often have inaccurate and stale data. With ZPAGE, business owners have the ability to be competitive with larger companies and consumers can easily review their capabilities. To publishers, this means that with ZPAGE their classified sections deliver more value and increase the probability that advertisers will continue with their printed ads.
To get your business online in minutes visit a ZPAGE agent. Contact (maybe staff name at) our office at 123456789 and they will be able to connect you with one of authorized expert agents.
Or if you are a power user and have the skills and equipment and would like to try to use the system yourself go to [power user]